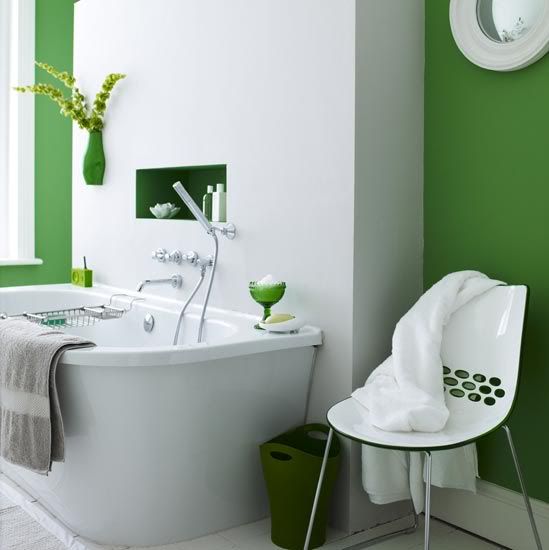 Enlightening your bathroom remodeling with green color is a major consideration today for many homeowners. A green bathroom remodel is good for the environment, but it is also good for you because it will save you money on utility bills for years to come. Here are several ideas and tips on remodeling a bathroom with green color:

Choose non-toxic building materials. These materials are better for your family and good for the environment.
Choose non-toxic insulation derived from materials like soybean or cotton. These are safer to handle and install, safer for your family, and good for the environment.
Choose tropical hardwoods certified by the Forest Stewardship Council. These are rapidly renewable and protect the environment.
Choose VOC free (volatile organic compound) paints and sealants. These materials are safer to install, safer for your family (especially if there are children in the home) and better for the environment.
Purchase and install low-flow faucets and shower heads to reduce the amount of water used. Install an aerator in all faucets.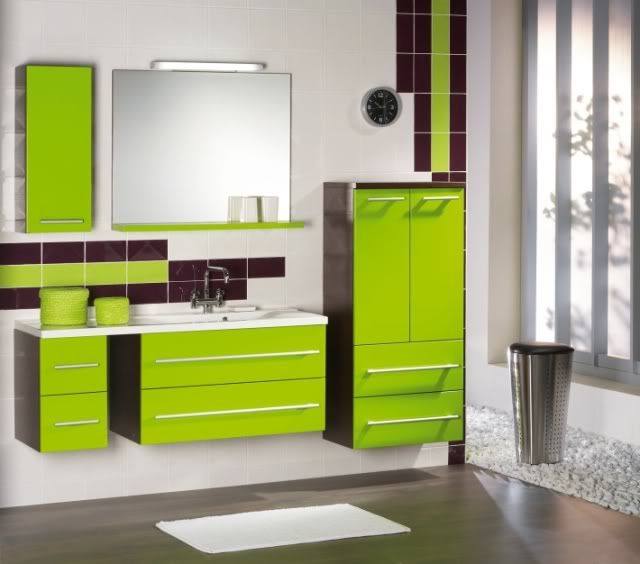 Choose energy efficient light fixtures and use compact fluorescent bulbs in all light fixtures. You will not need to replace light bulbs as often, and you will use only a fraction of the energy for your lighting needs.
If the bathroom is some distance from the hot water heater, consider installing a tankless water heater. If you are installing a whirlpool or soaker tub, install an in-line water heater. This allows you to re-heat the water in the tub, saving both power and water.